Tags : management12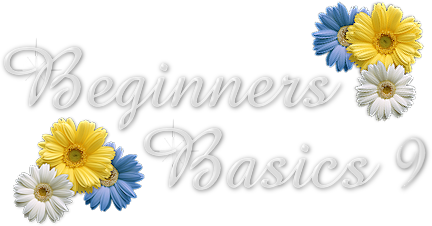 Beginner Basics was created to teach newcomers to Paint Shop Pro the basics of what this program is capable of. It was also designed to help the experienced user with tools they may not have explored to achieve fantastic results.
Please start at level 1, and work your way through the lessons, this will give you a concrete base for applying techniques to anything you choose to do in the future with this program.
Please post your results on the BB9 results message board HERE or alternatively click the RESULTS button below.
Please start a new thread for each level, with your name and the level you are on, with the title for example: YourName~BB9 level 1, and post ALL results from that level within the one thread.
At the end of each level you will be given an achivement Award for passing that level. When you have passed all 5 levels you will be awarded a Scroll.

What you do next is up to you, you can either stop at this point, or choose to go on to the Advanced Level, which focuses on creating buttons, backgrounds, etc, and prepares you for web designing, but if you feel you have no need to learn about web page designing, then you can stop at Level 5, as long as we have taught you something, our aim is complete.
Never be afraid to ask as many questions as you need to. We have all been where you are now, learning the Paint Shop Pro program, so no question is ever too trivial or inconsequential. We strive to have someone around to help and point you in the right direction, and our members know how you feel too, because they have probably already done the course, and may have struggled at exactly the same point as you.
Last but not least, enjoy yourself and have fun, and in the process learn something you may not have known..
Love,
Robbies Creative Retreat1
Management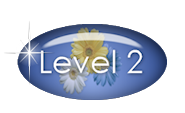 ;